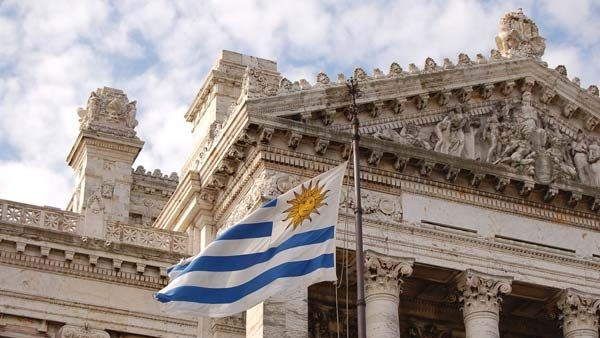 Introduction
As we step further into the digital age, businesses globally are increasingly automating their operations, from data management to customer service and HR processes. The result? A soaring demand for skilled tech personnel. In just the past half-decade, the U.S. alone has seen tech positions outstrip available qualified workers by a staggering 3 million. If the trend persists, we could be looking at a shortfall of over 6 million tech professionals within the next ten years, translating to potential annual revenue losses to the tune of $6.5 billion. Now, one solution that's gaining traction is Nearshore Uruguay. This burgeoning hub is bridging the talent gap, offering an innovative and efficient alternative to address the tech talent crisis.
With the future of many companies becoming more increasingly tied to the strength, diversity and competency of its tech talent and partners, tech companies are persistently looking to hire the best talent in this competitive market, which has led to salaries spiraling so fast that some joke the tech industry needs a National Football League-style salary cap on IT specialists.
With the tech shortage concerns afloat, innovative companies are exploring nearshore outsourcing — a promising hiring process that eliminates some of these bottlenecks while offering access to a larger talent pool. Using this strategy, companies are delegating tasks, (the most popular being software and app development as well as business processes) to companies in neighboring countries.
Indeed in Latin America, the nearshoring of software development has been a buzz word for years now, more so in Uruguay which has experienced significant growth in the IT services sector. The country is a first class business center, with remarkable advances in technology. It has exceptional Internet connectivity and penetration and is the most advanced Latin American country in ICT development, as well as the largest per capita exporter of software in South America and the third largest in absolute terms.
So, what is making nearshoring software development to Uruguay a good decision for U.S.-based tech companies?
What To Know About Uruguay
Capital: Montevideo
Language: Spanish
Timezone: GMT-3
Population: 3,507 million
Currency: Peso
Average developer's salary: $46,000 ⁽*¹⁾
Credit Rating: BBB+ ⁽*²⁾
Risk Assessment: 3 ⁽*³⁾
Political Stability: 1.05 ⁽*⁴⁾
Ease of doing business: 61.99 ⁽*⁵⁾
⁽*¹⁾ according to Payscale, an early career Software Engineer with 1-4 years of experience earns an average total compensation (includes tips, bonus, and overtime pay) of $46,000.
⁽*²⁾ according to Standard & Poor's (S&P). S&P is an opinion of an obligor's creditworthiness (Issuer, Corporate, or Counterparty Credit Rating) or overall capacity to meet specific financial obligations. S&P assigns letter grades to companies and countries and the debt they issue on a scale of AAA to D, indicating their degree of investment risk.
⁽*³⁾ according to EKN. This rating refers to the country's ability to transfer currency for foreign payments. This ability is determined by a number of different circumstances which can be grouped as political, economic and financial factors. transfer currency for foreign payments. EKM assigns ratings on a scale of 0 to 7.
⁽*⁴⁾ according to The World Bank's political stability index. This index measures perceptions of the likelihood that the government will be destabilized or overthrown by unconstitutional or violent means, including politically-motivated violence and terrorism. It ranges from -2.5 (lowest) to 2.5 (highest).
⁽*⁵⁾ according to The World Bank Ease of Doing Business 2023 report.
The Uruguayan Business Environment
Uruguay is a prominent country in South America; the second-richest and most prosperous country in the continent. As of May 2023, Standard & Poor's and Moody's rated Uruguay one step above the investment grade threshold with a stable outlook. Fitch Ratings rated it at the investment grade threshold with a stable outlook.
Uruguay also stands out in the region as a relative oasis of calm. In 2022, Transparency International ranked Uruguay as the most transparent country in North America and Latin America. It is one of only three fully stable democracies in the Western Hemisphere.
The Government of Uruguay recognizes the important role foreign investment plays in economic development and offers a stable investment climate that does not discriminate against foreign investors. Uruguay's legal system treats foreign and local investments equally, and most investments are permitted without prior authorization. Uruguay offers tech professionals and companies the means to set up shop, while its economy provides long-term stability.
Is Now The Time To Begin Nearshoring Software Development To Uruguay?
Kickingoff nearshoring efforts for the first time can be challenging for any company. You may have heard stories about the difficulties of dealing with offshore partners, or you may have had personal experience with them. However, the fact is that working with a nearshore vendor might help you acquire better software at a lesser cost. The vendor can handle your software requirements as you focus on your business.
Having a dedicated external team ensures that you can easily meet your project goals without the need to incorporate new stable staff members permanently. As such, control over the project development flow is maintained with an optimized budget and the work is taken up by qualified experts. This adds flexibility to your business seeing that you can expand your internal team on a temporary or long-term basis.
So when is the best time to nearshore?
The best time to nearshore your software development is when the word "expansion" is raised several times in company meetings or when your budget is low and the software development rates are high. At this point, you can delegate your software development and maintenance tasks to a nearshore software development team located in a neighboring country.
So Why Is Uruguay An Option To Consider For Nearshoring?
Uruguay has a burgeoning tech scene. The country is a dynamic hotbed of innovation and home to some of the best tech talent in the world. Uruguay is the number one software exporter per capita in South America – and the third worldwide, generating $1.5 billion in tech exports annually. This has earned Uruguay the nickname, "The Silicon Valley of South America."
As of 2019, the United States accounted for 65% of Uruguay's tech revenue, making the U.S. a critical supporter of Uruguay's booming tech workforce.
Analysts attribute Uruguay's tech success to several factors, among them concerted efforts by far-sighted governments to promote entrepreneurship and innovation that date back more than half a century. In the 1960s Uruguay became the first country in the region, by a long way, to introduce computer science degrees — just two years after MIT. More recently, it became the first country in the world to implement a one-laptop-per-child programme in public schools in 2007. Such policies have allowed the country to punch above its weight when it comes to tech.
Therefore, a well-educated population together with the creation of free trade zones against a backdrop of political and economic stability has fostered a fertile ground for the nascent tech sector.
6 Reasons for Hiring Nearshore Developers in Uruguay
Let's now explore some of the reasons that have contributed to Uruguay emerging as a serious player in the global tech industry. Some of these factors include:
Highly skilled tech talent
English language proficiency
Time zone alignment with the US
Cost-efficient labor costs
Matching working cultures, values, and business mindset
Growing IT infrastructure.
Highly Skilled Tech Talent
Finding people with the exact skills you're looking for is hard when outsourcing IT work. However, Uruguay's large talent pool of highly skilled engineers and designers is among the many reasons it can bridge the tech talent gap in the U.S. You can expect them to be valuable assets for your company.
Over the years, Uruguay has nurtured a highly skilled and specialized pool of talent, following in the footsteps of Silicon Valley, which benefited heavily from a combination of established professionals and aspiring graduates. The country's government focuses on quality education, providing the upcoming youth with free primary education. In 2018, the literacy rate in Uruguay was 98.07%, which is quite impressive.
With universal and free access to all levels of education, Uruguay's human resources are competitive, qualified and multilingual. The quality of Uruguayan human resources in STEM (Science, Technology, Engineering and Mathematics) areas is recognized by investors and distinguished by their agile adaptation to new technologies, versatility in the range of programming languages and development tools, and high specialization in different sectors.
In 2007, Uruguay became the first country in the world to provide laptops to each and every child and teacher in all public sector primary and secondary schools, bridging digital and educational gaps. The one-laptop-per-child initiative in public schools, ensures children begin using computers from an early age, allowing them to keep up with the global tech trends.
English Language Proficiency
When hiring remote workers, language barriers are often a problem. If you hire contractors who are not that familiar with your working language, you'll spend a lot of your valuable time explaining concepts. Even worse, your developers may not understand what you want from them and may make mistakes on the projects. While the U.S. and Uruguay have different official languages, many Uruguayans are multilingual – Spanish being their native, with a large portion of software development engineers also being fluent in spoken and written English.
The Uruguayan government has made a concerted effort to improve the English skills of its citizens. In addition to increasing the budget for English education, the government has also introduced many initiatives to make learning the language simpler. These initiatives include providing free classes for all students and making it mandatory for all high school students to pass an English proficiency test.
When you hire Uruguayan developers, you can rest assured they'll be proficient in English. According to the TOEFL ranking, Uruguay is on the top in Latin America for its English skills. The developers in the country are known to have excellent language abilities, which can help you expedite communication. All your team members will be on the same page, and projects will get delivered at the highest accuracy.
Time Zone Alignment with the US
Real-time communication is significant for software development projects as it allows for quick and effective collaboration, resulting in faster and better-quality product output. When companies hire foreign developers, time zone differences can often create problems, such as missed calls, emails, and other communication issues. However, Uruguay is only an hour ahead of the US, GMT-3 or EST+2, which means you can streamline daily tasks. Your remote developers will probably work at the same hours as you and be available when you need them the most. Moreover, if your US and Uruguayan developers work in the same period, they can easily collaborate on team projects.
Meanwhile, when companies hire employees from Asia or Eastern Europe, they sometimes have to face a time difference of up to 12 hours. The time zone difference can slow response times for work-related communication, which can further cause project delays and cost you money in the long run. Without prompt communication, software developers can't raise queries or resolve issues quickly. This has a negative impact on the overall productivity of a software development team working in an agile environment.
Cost-Efficient Labor Costs
Labor costs form a considerable part of any company's budget. Therefore, finding a way to lower these costs ensures that more money can be used to develop and expand your business. Nearshoring software development to Uruguay has proved to be an effective way of cutting down payroll costs with zero compromise on quality.
Compared to similarly skilled software development talent in the US and Canada, Uruguayan developers charge less. You'll get the same world-class developer talent at discounted rates when you hire from Uruguay.
The reason developers in Uruguay charge less than others is the low cost of living and doing business in the country. Additionally, hiring remote employees reduces overhead costs like office space and equipment, making it easier for companies to expand teams without spending more.
Cost Comparison: Nearshore Software Development in Uruguay vs. United States
| | | |
| --- | --- | --- |
| Title of Full TimeEmployee (FTE) | Uruguay | United States |
| Business Analyst | $31,993 | $83,593 |
| Solutions Architect | $85,532 | $134,178 |
| Project Manager | $85,400 | $85,752 |
| Junior Developer | $28,765 | $66,730 |
| Mid-Level Developer | $32,838 | $95,000 |
| Senior Developer | $53,060 | $102,677 |
| Lead Developer | $70,000 | $170,963 |
| Junior QA | $28,800 | $58,135 |
| Mid-Level QA | $40,471 | $117,728 |
| Senior QA | $55,800 | $148,556 |
| Graphics Designer | $27,950 | $49,525 |
From the comparison above, it is evident that by nearshoring software development through an established company to Uruguay, you save about 65% in labor costs, while still getting quality services. This makes labor costs one of the primary reasons companies are interested in Uruguay's nearshore opportunities.
Matching Working Cultures, Values, And Business Mindset
South American culture is very similar to the US, which means developers from Uruguay won't have trouble transitioning to your company's work culture. Uruguayans are reasonably familiar with business practices and standards in the US. They'll blend well with your team and probably share some common customs which can streamline processes during vacations, holidays, and more. This shared cultural awareness allows the team members from the two countries to minimize misunderstandings and become more cohesive.
In addition, Uruguay offers a unique blend of cultures that US businesses can benefit from in the long term. The country is located right at the heart of South America and is home to people of different races and religions. If you're looking to grow an international team with global knowledge, this can help you open up to new market opportunities.
Growing IT Infrastructure / Ecosystem
Uruguay has made a couple of strides in the software industry since it started to focus on building its tech infrastructure. Uruguay's solid and first class technological infrastructure is the result of an intensive strategy of public investments that allowed it to position itself among the first in Latin America in Internet penetration. The country has a household connectivity of 88% and 100% in public schools, as well as a high participation of fiber optic connections. It has the most affordable Internet access prices and is among the countries with the highest download speeds in the region.
Technological progress, combined with a very favorable environment for business development in the form of modern export-oriented free trade zones, first-class technology centers and attractive benefits and tax exemptions for the ICT sector, also make Uruguay number one in Latin America in digital services. The country is now home to more than 700 tech companies, which is a testament to the growing IT infrastructure in the country. Since its infrastructure is constantly growing, you can expect the Uruguayan developers to get even more skilled with time.
Bottom Line
Uruguay has stood out in the region for being a country that has promoted policies of inclusion, connectivity, access and education that are basic for development and transformation to create sustainable businesses. As a result of all these advances, the country has become a go-to destination for international companies seeking quality, efficiency, experience and new opportunities in the most stable and reliable business environment in Latin America.
Nearshore in Uruguay With NEXT IDEA
Next Idea is a leading product development agency based in Boston, MA. Companies ranging from startups to Fortune 500s choose us to help them ideate, build and launch top digital products.
We take pride in being a distinguished nearshore software development services but what prides us the most is our client's 100% satisfaction. Our boutique-style approach allows us to build powerful partnerships with our clients, helping them launch thriving products.