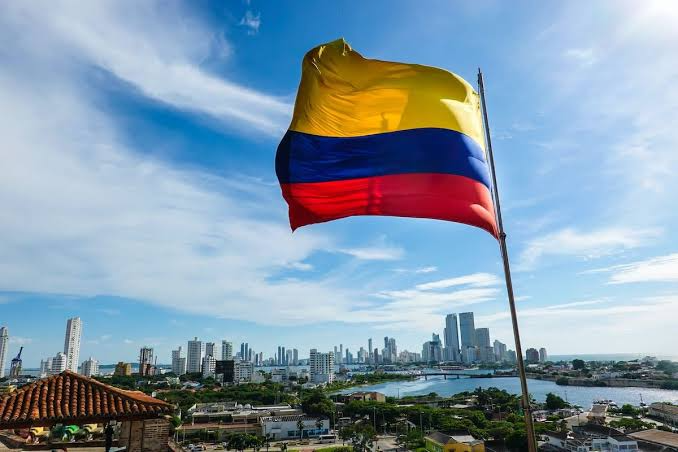 In response to the U.S.-China trade war, many American companies are de-risking by relocating outsourced operations closer to home. As pressure mounts for U.S. businesses to shift operations away from China, nearshore software development in Colombia has surged in popularity. This rise is due to Colombia's young, educated workforce, strong economic ties, affordable labor, bilateral free trade agreements, and proximity to North American cities – major ones being less than three hours by plane from Miami. The government's tax incentives further enhance Colombia's appeal. In the annual Offshore BPO Confidence Index 2022, published by Ryan Strategic Advisory, Colombia earned the global top spot for nearshore software development for the second consecutive year.
Due to the exciting value proposition that Colombia offers, the country's fast-growing IT service industry has caught the eyes of savvy U.S. businesses. The country now hosts over 5,000 tech companies, including big-name brands such as Amazon, Disney, Google, and Hubspot. Most of these consider nearshore outsourcing to the country a great option to tackle talent shortage, soaring costs, and other business issues affecting U.S. companies.
This article will analyze why nearshore software development to Colombia is an excellent strategy for staff augmentation. But first, let's discuss what nearshoring is.
Nearshore Software Development Definition: What is Nearshoring?
Nearshoring is the process of companies moving value chains closer to their home base. It is most often used to refer to U.S. and Canadian companies moving elements of their operations from Asia and Eastern Europe to Latin America. However, it can also apply to any similar relocation efforts. Nearshoring provides businesses with the convenience of having their dev teams based closer to home, thus enabling real-time collaboration. The Colombian government is actively promoting nearshoring in Colombia.
Nearshoring Software Development: Why Nearshore in Colombia is an Excellent Strategic Option?
The U.S. has primarily relied on India, China, and Eastern Europe as outsourcing service destinations, but the increase in wages across these markets has incentivized them to look into other alternatives. Further, offshoring initiatives also come with additional costs such as travel expenses, productivity loss due to time zone differences, and communication lag.
These issues can be avoided or significantly reduced by nearshoring to a nearby country like Colombia. The relatively large pool of qualified and available tech talent, some who attended U.S. colleges or at least understand its market needs, make the country a great option for exploring nearshoring opportunities.
8 Reasons Why Colombia is an Excellent Nearshoring Destination for your Business
Many IT projects face similar challenges:
The need for more professionals with specialized skills that may not be available in-house
The difficulty of scaling the size of a dev team based on project needs
And the biggest challenge of all: minimizing costs without sacrificing quality.
Here are some of the reasons why working with Colombian nearshore developers might help you overcome these challenges. If you are interested in learning more about nearshoring, you can also check out our series on nearshore outsourcing in Latin America.
#1 Colombia's Political and Economic Stability
Colombia's political and economic posture has been relatively stable over the last few decades. Notably, the economy of Colombia ranks fourth strongest in South America and it keeps growing. This stability is the primary factor driving the positive trajectory along with the country's robust technological ecosystem. It makes the country attractive to U.S. corporations looking to outsource nearshore since they are aware of what to expect with regards to prices, currency exchange rates, and costs. As the world enters the next phase of the digital economy era, leveraging the country's innovative leadership can help accelerate your business expansion goals.
#2 A Large Talent Pool of Highly Qualified Developers
With over 51 million inhabitants as of 2023, Colombia has the third-largest workforce in Latin America. The country also boasts a strong labor participation rate of 59.80%. Consequently, the country has one of the largest technically skilled populations in Latin America.
The Colombian government has also been working very hard to facilitate access to higher education. The country spends 4.4% of its GDP on education, which is almost at par with the U.S. which spends 5% of its GDP on the same. According to data from the Ministry of Education, 24.7% of university students graduate with engineering, mathematics, and computer science degrees. The consequence is that the country produces over 13,000 new IT professionals annually.
Having gone through high-quality academic programs, Colombian nearshore developers possess various skills. They are proficient in cutting edge technologies and programming languages, and have a decent level of English which facilitates seamless collaboration. With a robust labor pool of 60,000+ specialists and focus on nearshore software development, Colombia ranked first among LATAM countries in the Global Talent Competitiveness Index, surpassing Brazil
#3 Low Labor Cost
The cost of living in Colombia is 71% less expensive than in the U.S. Office space, labor costs, and other businesses expenses are also considerably less in Colombia. For this reason, many American companies tap Colombian nearshore partners for different types of outsourcing solutions.
As of August 2021, the average annual software engineer's salary is around $16,600 per year. While salaries may differ depending on the developer's seniority, technology professionals in Colombia are usually compensated at a lower rate compared to their U.S. counterparts but they still meet the same standards. This becomes mutually beneficial for Colombian tech professionals and foreign companies. Tech professionals get an excellent employment opportunity at a foreign company without traveling overseas, and foreign companies get incredible talent at affordable prices.
#4 Colombia's Strategic Geographical Proximity to the U.S.
Nearshoring development to Colombia inherently makes attending in-person meetings more convenient and affordable. Anyone who has been on a transatlantic flight would appreciate the proximity of Colombia to the U.S. If you need to attend an important meeting in person, you can easily hop on a direct 3-hour flight from Miami to Bogota, the country's capital, or a 6-hour flight from New York to Bogota. Also, there are over 370 flights weekly connecting Colombia and the U.S.
#5 Time Zone Alignment with the U.S.
Agile development requires constant communication. If you are considering outsourcing some parts of your project but are wary of the vast time difference innate to offshore outsourcing, nearshoring to Colombia is a great alternative. Colombia has a full workday overlap with the U.S., making real-time remote communication and collaboration easier and more efficient. This benefits organizations that prioritize collaborative partnership and problem-solving, resulting in accelerated time-to-market.
#6 Strong Cultural and Economic Ties with the U.S.
Colombia and the U.S. have a long-standing diplomatic relationship that dates back to the 17th century deepening their social and economic ties. The country is a major ally of the United States and European Union, with U.S. President Joe Biden recently designating Colombia a "major non-NATO ally" in a mark of the close political and economic ties between the countries.
It should come as no surprise then that Colombia has a similar social and work culture to the U.S. Forget what you've seen on Narcos. Colombians outside of this small group of infamous people are recognized for their exceedingly polite manners and strong work ethic, which makes doing business with them a pleasure. The work culture in Colombia is very similar to the United States. For both, prioritizing commitments and responsibilities at the beginning of work relationships is essential, as well as monitoring compliance during the entire process.
Practices that would be otherwise unacceptable to some offshore outsourcing sites, such as being straightforward, are generally accepted and often not taken personally by both cultures. These dynamics make it easier for both parties to go separate ways if a project doesn't work out. This shared cultural rapport between the two countries is an indisputable benefit since when nearshore teams share the same values and business methods, it simplifies and creates a smooth collaboration flow.
#7 Business-friendly Legal Framework
Laws and foreign regulatory policies also play a significant role in maintaining Colombia's competitive business climate. The country's legal and regulatory policies are generally transparent and consistent with international norms. The legal structure in Colombia allows for smooth dispute resolution should anything go south. The country also has a comprehensive legal framework for business and foreign direct investment (FDI).
The Double Taxation Bilateral Agreement between the U.S. and Colombia, is another tool that is attracting more foreign direct investment to the country. This agreement has outlined clear rules to avoid double taxation between the two countries, thus boosting the foreign investment flow and making Colombia an even more competitive Nearshoring destination. The World Bank even recognized the country as the most investment-friendly destination in Latin America.
In addition, another major selling point of Colombia in terms of nearshoring software development services, is its flexible labor regulations when it comes to hiring and firing workers. The regulations also make it easier for employers to expand the number of working hours.
#8 Government Incentives for Investments
The Colombian government has established enhanced conditions to create Technology and Innovation companies that can promote global relationships. The government promotes Colombia nearshoring and ICT services while vigorously chasing foreign investments, establishing free trade zones, and providing tax incentives along with other incentives to attract international players.
There are 100+ Free Trade Zones for investors that offer incentives such as a 20% income tax rate and tax deductions for anybody who invests in the research, innovation, renewable energy, and environmental improvement sectors. The tech industry has also seen significant investment from companies based in the U.S., which is encouraged significantly by a Colombian tax law that exempts foreign investors from paying Value Added Tax (VAT), making it a perfect destination to nearshore.
Talent Rentention: The Key Factor to Consider When Nearshoring Software Development
Attrition rate is a key factor when deciding whether to outsource. The cost of replacing a developer mid project can be between 90% – 200% of the salary that person was assigned. You also have to consider the time lost when searching for a replacement. For this reason, the ability to retain talent is one of the competitive advantages to be taken into account when thinking about establishing nearshoring operations.
The 2021 Global Talent Competitiveness Index placed Colombia among the top 50 countries in terms of their ability to retain talent.
A good nearshore partner knows firsthand that talent retention directly impacts the quality of work. Therefore, when looking for a nearshore vendor, it is very important to evaluate whether they can offer talent stability. To reduce the potential risks that a nearshore relationship may pose, it is advisable to look for a nearshore partner that offers a work environment that fosters personal growth and shows a clear commitment to employee retention and well-being.
Do you intend to outsource software development services to Colombia?
Get in touch with our team and find out more about how you can make your business more efficient. The hiring process can be a hassle because of the recruitment process, compliance regulations, and all the legal requirements. When working with us you can rely on a highly qualified nearshoring company ready to take over and provide the most qualified talent in Columbia.