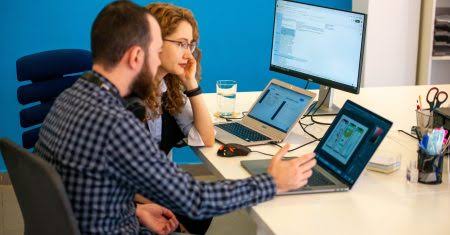 The news of Tesla's decision to set up shop in Mexico has captured global attention—however it is not the only company that is expanding its operations in Latin America. Many North American firms have plans to expand their operations into the region, especially in countries like Argentina, Brazil and Costa Rica. North American businesses are increasingly drawn to this strategy due to the many benefits that are fueling its burgeoning popularity. For example, companies can benefit from lower labor costs and greater flexibility in staffing without dealing with issues related to time zones, cultural differences, and language barriers that often arise with offshoring to distant countries.
The growing environmental concerns and the recent Russian war in Ukraine, have created a context where the region can contribute to the global economy and the fight against inflation through greater participation in global supply chains, in a sustainable and equitable manner. According to Inter-American Development Bank's study, the potential gain for Latin America from nearshoring opportunities in the short and medium term could represent an increase of up to US$78 billion in new exports of goods and services, with significant opportunities for the region in the automotive, textile, pharmaceutical and renewable energy industries, among others.
How Nearshoring Works
As an entrepreneur, you'll come to realize that certain business processes are better handled by someone else. There's nothing wrong with admitting that and fortunately, there are numerous third parties out there that can assist you with your needs. Giving these responsibilities to a nearshoring company is a viable approach to getting the help you need.
Say, for instance, a tech company in the US is looking to develop a software solution but cannot find the right talent due to shortages. Nearshoring allows them to outsource the project's development to a team of experts in nearby countries, such as Mexico or Costa Rica. This arrangement gives the business access to a pool of skilled and experienced professionals familiar with the same operating system, language, and culture while meeting their need for an efficient solution.
The goal of nearshoring is to tap into the same level of expertise as offshoring but with the added benefits of having a more available and responsive team due to proximity. Nearshore teams are often much more responsive to changing customer needs, can provide faster turnaround times, and are more accessible for collaboration.
On another level, by bringing outsourced business operations closer home, companies can eliminate the inefficiencies caused by long distances and time differences between continents, which frequently disrupt business processes as part of the supply chain.
Examples of Nearshoring in Action
Nearshoring is a very popular approach to business operations. You might not know it, but this strategy is also used by some of the most well-known and successful businesses. Among these include:
US technology giant Intel has been nearshoring its operations to Costa Rica since 1997. Nearshoring in Costa Rica has been so successful for Intel that what originally started as an assembly and testing facility for microprocessors, has transformed into a state of the art Research and Development Center and a Global Services Center that provides critical services and solutions for the entire corporation. Today, Intel's R&D operations in Costa Rica represents 60% of the country's research and development exports.
Oracle has chosen Latin America as a strategic nearshoring destination. The company operates in several countries in the region, including Brazil, Colombia, and Mexico, providing services such as consulting, software development, and support. This allows Oracle to cater to local markets while benefiting from the region's cost advantages.
Pfizer, one of the world's largest pharmaceutical companies, has a strong presence in Latin America. The company operates manufacturing facilities in countries such as Brazil, Mexico, and Argentina, producing a variety of pharmaceutical products for both local and international markets.
Ford, a US auto manufacturing giant, has invested billions in nearshoring production in Mexico, where it operates several manufacturing plants in the Mexican states of Chihuahua, Guanajuato, Sonora, and Mexico State. Mexico's proximity to the United States market, low labor costs, as well as its well-developed supply chain infrastructure, has made it an attractive destination for automotive companies seeking cost-effective production and easy access to the lucrative North American market.
What Type of Talent Can a Nearshore Company Deliver?
Remote work has proven to be a rewarding work format and the companies that have learned to coordinate their teams in order to maintain and improve their results now have more opportunities to expand their expertise, diversify their teams, and develop a new edge on their potential growth.
Depending on your business's specific needs, a nearshore company has the ability to provide a diverse array of talents and expertise. Here are just a few examples of the skills and capabilities that can be delivered by a nearshore company:
Auditors and Accountants
Digital Marketers
Software Developers
DevOps Engineers
Data Scientists
Customer Support
1. Nearshore Auditors and Accountants
The gross shortage of public accountants in the US has challenged public accounting firms' ability to deliver the services their clients need. With overworked auditors and accounting team members, firms have turned work away. As estimated by the American Institute of Certified Public Accountants (AICPA), in 2020, almost 75% of CPAs in the workforce reached retirement age. Given the bleak labor outlook for this type of talent and no sign of relief in the coming years, public accounting firms are ramping up nearshoring CPA services to accounting and auditing professionals based in LATAM countries.
Although offshoring can be effective for transactional work, time-zone differences, the inability to easily travel to onsite locations, high turnover and communication often become challenges to work quality and delivery. These firms thus are finding relief from the synergies and strong relationships achieved with teams comprised of onshore and nearshore resources.
2. Nearshore Digital Marketers
Owing to the demanding and competitive business environment, companies within all industries have discovered (the hard way) that effective marketing cannot be done with just one person. This challenge stems from having big, creative, and unique ideas but not enough talent, or the right skills, to execute them. A straightforward and efficient solution that does not require significant financial investment and provides results fast is nearshoring your marketing efforts.
A nearshore staffing company can enable your organization to grow by leveraging Latin America's top digital marketing talent. Through digital marketing nearshoring, a company can easily connect with culturally fit, technically skilled digital marketers such as:
Content Creators
Copywriters
UX/UI Designers
Digital Analysts
SEO Specialists
Inbound Marketers
Email Marketers
E-commerce Specialists
Whether delegating specific marketing tasks or projects, sourcing on-demand for strategic positions or hiring a full-service marketing team, nearshoring marketing provides the flexibility you need to fulfill your business needs.
3. Nearshore Software Developers
The nearshore software development model is becoming more popular among tech companies who want to receive high-quality results from software engineers based in countries located within a small-time difference. This trend has become particularly prevalent due to the global tech talent gap, which has emerged as a significant issue. Latin America has emerged as one of the most sought-after nearshore software development destinations for US companies. With an abundance of top software development talent, countries such as Brazil, Colombia, Argentina, Costa Rica, and Uruguay are leading the way in this regard.
4. Nearshore DevOps Engineers
DevOps teams are becoming increasingly valuable and sought after these days. Most IT departments are planning to start using DevOps, are actively implementing DevOps, or are increasing their DevOps at a time when IT talent is in short supply. When an organization is able to implement DevOps successfully, they see startling results. Highly skilled DevOps services lead to much faster deployment, fewer change failure rates, a greater rate of deployment, and a steep increase in recovery from incidents.
Using the nearshore model to outsource your IT departments DevOps is becoming highly popular with many organizations these days as a way to address the severe shortage of experienced IT talent. The nearshore talent pool offers extraordinarily talented DevOps IT professionals. For example, Costa Rica has a superb educational system and, with two tech universities, has access to a steady supply of highly trained IT professionals with a growth rate of 4% annually. Many Fortune 100 companies, including Intel and IBM, use tech resources in Costa Rica.
5. Data Scientists
An IT Nearshoring company can play a crucial role in helping businesses hire data scientists. Firstly, such a company typically has a deep understanding of the local talent pool and can leverage its extensive network to identify and recruit highly skilled data scientists in the nearshore location, such as Costa Rica. They are well-connected with universities, research institutions, and industry associations, allowing them to tap into a diverse pool of talent.
Moreover, an IT Nearshoring company can provide comprehensive recruitment services tailored to the specific needs of businesses. They can assist in defining the required skill sets, qualifications, and experience for data scientists, ensuring that the candidates meet the necessary criteria. They can conduct thorough screening and assessment processes to evaluate the technical proficiency, analytical skills, and problem-solving abilities of potential candidates.
6. Nearshore Customer Support
Customer support nearshoring involves moving a firm's customer support or call center operations to a nearby country. Many American companies like IBEX and Uber, etc., nearshore their business to Jamaica and Costa Rica. Amazon has also nearshored its engineering, back-office work, and software support along with customer care services to Costa Rica.
Nearshoring Between Argentina and the United States
Argentina also offers a great workforce, a favorable business environment, and a strong focus on innovation and technology. The country has become a popular destination for nearshoring in the technology and service sectors. It also has a large and growing technology sector, with a thriving startup culture and numerous incubators and accelerators to support new businesses. This means that companies looking to nearshore to Argentina can easily find local partners and suppliers to help them get started.
Nearshoring Between Brazil and the United States
Brazil is an interesting option for IT nearshoring. Brazil is the largest economy in Latin America and offers a range of advantages for nearshoring, including a large and diverse workforce, excellent electricity and telecommunications infrastructure, and a favorable business climate. Brazil is a popular destination for nearshoring in the technology, manufacturing, and service sectors. It hosts various IT giants such as IBM, Microsoft, and SAP. Additionally, it could be a great destination for businesses that have a more Portuguese-language approach. Portuese is the official language of Brazil, which makes it a desirable destination for companies looking to serve Portuguese-speaking markets in South America, Africa, and Europe.
Nearshoring Between Costa Rica and the United States
Costa Rica with its strategic location and well-developed infrastructure, has emerged as an attractive nearshore destination for American companies looking to expand their operations in Latin America. The country offers a favorable business environment, political stability, and a highly skilled and educated workforce. It is a popular destination for nearshoring particularly in areas such as information technology, customer service, and software development. The close proximity to the United States allows for easier collaboration, faster communication, and reduced time zone differences, making nearshoring an efficient alternative to offshoring to distant countries. The United States, on the other hand, benefits from nearshoring to Costa Rica through cost savings, increased efficiency, and access to a pool of skilled professionals at a lower cost compared to domestic resources. Furthermore, nearshoring to Costa Rica allows American companies to maintain closer control over their operations and intellectual property while leveraging the advantages of an international market. As a result, nearshoring between Costa Rica and the United States has become a strategic partnership that promotes economic growth and strengthens business ties between the two nations.
How to know if Nearshoring is Right for your Business
Nearshoring can be an excellent way for businesses to increase efficiency and reduce costs. However, it is not the right solution for every business. Here are a few factors you should consider before nearshoring:
Your skillset: Nearshoring requires a certain level of expertise on both sides to ensure success, so make sure that you or your nearshore partner have all the necessary skilled workers to complete the task at hand.
Customer expectations: Nearshoring can help speed up delivery times, but if your customers expect quick turnaround then nearshoring might not be the best option as it may take longer than they're expecting. Nearshoring is not as time-efficient as near sourcing, which is more like nearshoring but also includes having the nearshore partner on site to help with tasks.
Your nearshoring partner: When nearshoring, it's important to make sure you choose a reliable and experienced nearshore partner who can handle the work you need done and that you can expect consistent quality. It's also wise to consider their cultural compatibility
Budget: Nearshoring can save money in the long run, but there may be upfront costs involved in setting up a nearshore partnership. Make sure you have the budget to cover any potentially expensive nearshoring fees before you commit.
Make Nearshoring Work for You
Overall, nearshoring is an excellent way for businesses to stay competitive and access the best talent available. If approached correctly, nearshoring can open up new opportunities for growth and success. To make nearshoring work for you, choose a nearshore partner with a proven track record in the industry.
Next Idea Tech can help you leverage the benefits of a nearshore team by connecting you with top-level talent from Latin America. We have a network of pre-vetted experts ready to join your team and help you succeed. With our expertise and insight, you can make nearshoring work for your business and stay ahead of the competition. Get in touch with us, and let us help you take advantage of nearshoring today!