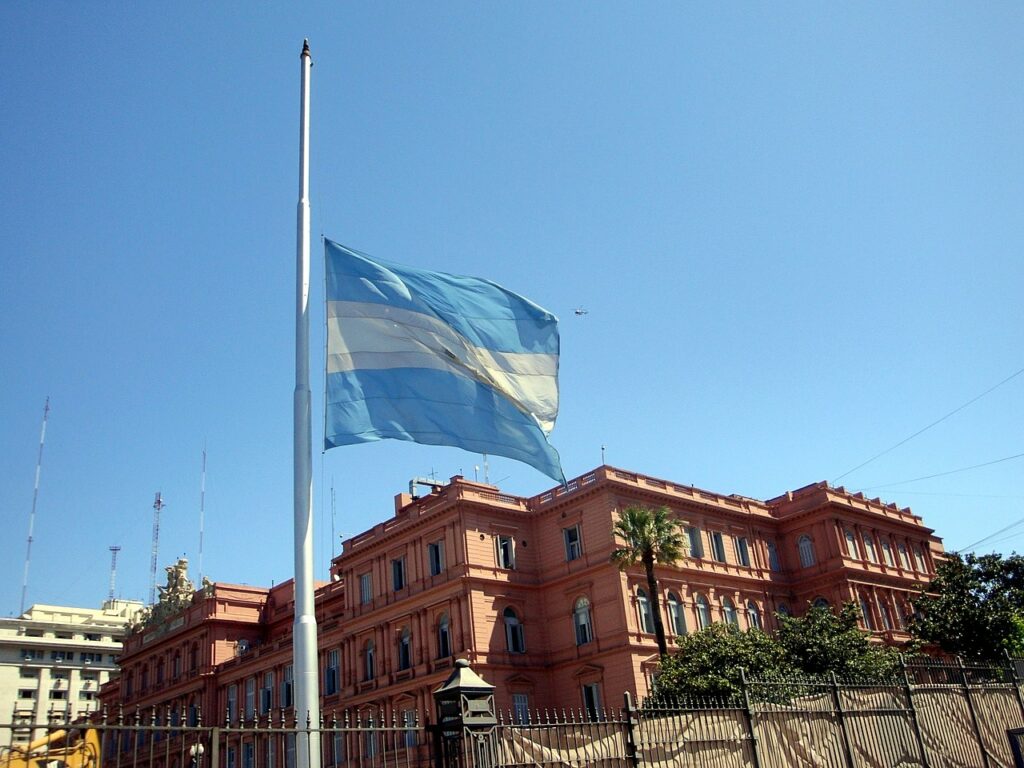 An increased need for digital transformation has created an unprecedented shortage of skilled software developers and other tech specialists, particularly in the U.S. market. This scarcity has resulted in a surge of job openings, heightened salary expectations, increased employee turnover, and extended time required to fill vacant positions. These challenges have become obstacles for numerous North American companies, impeding their progress and competitiveness. To address this, U.S. tech companies are increasingly turning to nearshore development as an effective solution. By tapping into talent-rich regions closer to home, nearshore development empowers IT departments to effortlessly expand their talent pool.
In the last decade, Argentina has emerged as a leading nearshore software development destination for tech companies based in the U.S. and Canada. The country is famous for a variety of things, but the excellence of its software developers sometimes goes unnoticed. The IT industry in Argentina is experiencing rapid growth. Their ICT service exports industry continues to see new investments and increased sales accounting for 25.1% of total exports in 2021. This country is a perfect match for North American companies wishing to gain access to a broader and diverse talent pool of nearshore developers.
But what is nearshore software development exactly and how can it benefit your company? More importantly, is it the right choice for you? 
In this article, we delve into nearshore software development exploring everything from how it works to the types of projects best suited for nearshore development. We'll also look at how nearshore development can benefit your business, so you can decide if this model can help you meet your business objectives.
Table of Contents
Some Facts About Argentina 
What Is Nearshore Software Development
How Nearshore Development Works
Projects Best Suited For Nearshore Development
Nearshore Software Developers Salaries In Argentina
Why Hire Nearshore Software Developers In Argentina
Considerations When Hiring Nearshore Software Developers
Some Facts About Argentina
Capital: Buenos Aires
Currency: Peso (ARS)
Population: 45.81 million (2021)
Language: Spanish
Hourly rate: $30-90 (USD)
Software Developers: ~130,000
What Is Nearshore Software Development
Nearshore software development is a strategic outsourcing approach where your custom software development needs are fulfilled by a distributed team situated in a nearby country within the same continent. Nearshore developers work in the same or similar timezone as their partners and share closer geographical proximity. For companies in the United States, this means outsourcing your product development needs to a nearshore partner in Latin America; whereas for Western European countries, it means outsourcing to countries in Eastern Europe, like Ukraine or Hungary. Nearshore software development is a smart way to acquire top-notch talent at a cost-efficient rate.
How Nearshore Development Works
Nearshore development allows you to expand your access to development teams in nearby countries while maintaining your ability to work in an Agile manner, hold daily scrum stand ups, etc.
Your nearshore development partner functions as a conduit for you to access resources outside of your immediate geographical proximity. Your nearshore development partner based in the U.S. manages and oversees your Latin American dev team, facilitating seamless communication, efficient workflows, and cultural understanding between both parties.
When nearshoring your software development services, there are typically 2 standard models to choose from. Each has its unique benefits and the availability of each will depend on the nearshore company you choose to partner with.
Integrated teams: Integrated teams are best when you are looking to fill gaps within your in-house development team. Your internal team works alongside your partner's software developers from Argentina. You are responsible for providing directions to your partner's engineers and you own the outcome of the project.
Dedicated teams: Dedicated nearshore development teams provide you with a turn-key, well-oiled, development machine. Dedicated teams typically provide a more consistent experience, with a shorter time to value, and the ability to easily scale up and spawn new teams. The team is selected based on your unique project requirements with the major benefit being the turn-key nature of a dedicated team. You can go from 0-60 without requiring the need to bring any of your own resources to the plate, or more importantly disrupt your key resources from other critical projects. You benefit from your partner's experience in delivering projects, thereby providing built-in velocity from the very start of your project.
Projects Best Suited For Nearshore Development:
B2B, B2C, and SaaS Solutions
Projects requiring real-time collaboration, but not necessarily face-to-face interactions
Projects leveraging an Agile approach that requires close collaboration with the client to provide iterative development, regular feedback, and quick response to changing project requirements
Strategic and more ambiguous projects that require real-time discovery and collaboration
Development of new software solutions that demand specialized skills and knowledge
Time-sensitive projects that require real-time communication and faster turnaround times for urgent tasks, troubleshooting, and quick decision-making.
Software Developer Salaries In Argentina
Argentina's turbulent economy and the peso's conversion to US dollars make the salaries of Argentine software engineers up to 75% lower than in the United States. Meaning the cost of software development in Argentina is much more attainable than in other parts of Latin America. This is part of what makes Argentina a top nearshore outsourcing destination.
You can expect to see average hourly rates for an experienced software developer in Argentina between $25 and $60 per hour depending on the complexity of the tasks, seniority, and the level of engagement.
Comparison of Average Hourly and Monthly Rates Between the United States and Argentina
Junior Software Developer:
USA: Monthly Salary: USD 4,000 – USD 7,000 | Annual Salary: USD 48,000 – USD 84,000
Argentina: Monthly Salary: USD 380 – USD 760 | Annual Salary: USD 4,560 – USD 9,120
Mid-Level Software Developer:
USA: Monthly Salary: USD 1,300 – USD 2,160 – USD | Annual Salary: USD 72,000
Argentina: Monthly Salary: USD 760 – USD 1,300 | Annual Salary: USD 9,120 – USD 15,600
Senior Software Developer:
USA: Monthly Salary: USD 6,000 – USD 10,000 | Annual Salary: USD 72,000 – USD 120,000
Argentina: Monthly Salary: USD 1,300 – USD 2,160 | Annual Salary: USD 15,600 – USD 25,920
Why Hire Nearshore Software Developers In Argentina
More and more businesses in the United States are looking to outsource their ICT services to Argentine nearshore developers for a myriad of reasons. Let's take a look at some of these reasons:
#1 Thriving Tech Scene
Software development outsourcing to Argentina has also prospered in the last decade. There are several technological parks and hubs spread out across Argentina, all of them working closely with local universities, companies and technological institutions. These hubs have undertaken all sorts of activities, including promoting and participating in government-funded programs, providing business opportunities or financing to local companies, promoting networking and matchmaking events with investors and businesspeople. They also provide training and professional internships, and have coworking spaces for rent. Through such initiatives, the country has managed to attract international companies such as SAP, IBM, Hewlett Packard, Motorola, Accenture, McAfee and Oracle.
#2 Competitive Rates
Cost reduction is usually the main reason companies outsource. Hiring nearshore software developers is almost always cheaper than hiring within the United States. Hiring a nearshore team also lowers your operational costs significantly. You'll save on recruitment, training, and any obligations related to having long-term staff. While conversion rates from the U.S. dollar to any South American currency are favorable, the real value comes from the passion that Argentinian developers have for their work and their eagerness to participate in the U.S. tech market.
#3 Scaling Flexibility
Scaling flexibility in nearshore development refers to the ability to easily adjust the size and composition of your development team according to the evolving needs of your project. Being able to expand and downsize quickly as you deem necessary, and with relative ease is a great competitive advantage for any industry. When you hire Argentine nearshore developers, you gain the advantage of having a flexible workforce that can adapt to changing requirements and project demands.
#4 Rapid Integration and Onboarding
Finding, selecting, and hiring software development professionals on your own will inevitably drain time and resources. In contrast outsourcing Argentine nearshore developers is a faster alternative to hiring full-time in-house staff. Nearshore vendors are experienced in quickly integrating new developers to your project. They have established processes and systems to ensure smooth onboarding, knowledge transfer, and team integration. This enables you to scale up your team swiftly without sacrificing productivity or project timelines.
#5 Access To Resources
Small and medium-sized businesses (SMBs) typically don't have the resources needed to start projects from the ground up. These companies view using a nearshore development provider to be more cost-effective and flexible depending on the type of agreement. You don't need to worry about recruitment, office space, taxes, or other expenses. Nearshore development allows you to have greater control over resource allocation. If you require additional developers for a particular phase of the project, nearshore providers can allocate resources based on your specific needs. Similarly, if you need to reduce the team size after completing a milestone, resources can be easily reassigned to other projects.
#6 Time Zone Alignment
Sharing of the day's work cycle is an important factor to consider in agile development. Argentina's time zone is an excellent fit for conducting nearshore business with North American companies because Argentina is just one hour ahead of EST (Eastern Standard Time). When working with Argentine developers, you won't lose sleep coordinating with a nearshore software development team. Their time zone alignment ensures that collaboration is done in real-time, avoiding the typical 1-day lag you see with offshore arrangements.
#7 English Proficiency
Language barriers are less pronounced when you work with nearshore developers in Argentina compared to offshore developers. Most Argentinians speak Spanish as their first language, but a majority of the population also speaks English. If you're looking to get into nearshore software development in Argentina, you're be lucky to know that this is the Latin American country with the highest level of English proficiency according to the EF English Proficiency Index 2020. Globally, Argentina is ranked 30th on the English Proficiency Index. When collaborating with Argentine nearshore developers, you can be confident that every project will be completed with excellent comprehension and high standards.
#8 Advanced ICT Infrastructure
The Argentine government continues to invest in infrastructure and the improvement of the country's implementation of FTTH (Fiber to the Home). The state-owned company, ARSAT, continues to connect over 1,200 towns in the country with their main fiber network.
There is also substantial investment in the telecom sector focusing on:
Deployment and enhancement of the 4G+LTE network
Expansion of broadband Internet access
Expansion of data transmission/broadband and content over cellular networks
Satellite services (for remote and rural areas of the country).
Considerations When Hiring Nearshore Software Developers
The most important consideration is selecting a nearshore partner with exemplary hiring processes to ensure you bring the right people on board. If you're thinking of hiring a nearshore software development company, here are five essential tips to keep in mind to make a perfect choice.
1. Find Talent That Matches Your Needs
When it comes to hiring a nearshore software development team, one crucial aspect to prioritize is selecting skilled professionals who align with your project requirements. It is advantageous to outsource to a well-established software development company that possesses the capability to assemble a custom team by drawing from a large talent pool. You will first need to develop the framework, and outline the goals and requirements of your project. By collaborating with a seasoned software development company, you can engage in thorough discussions about your specific needs and identify suitable talent that fits the bill.
2. Choose A Company With Experience
When we talk about talent or experience, most people tend to associate it with finding developers with the proper programming language skills and efficiency. But experience encompasses more than mere familiarity with a programming language; it involves practical involvement in projects utilizing that language to build systems. While an experienced developer may swiftly grasp a new programming language within hours, truly mastering it demands years of hands-on experience. Thus, it is crucial to seek a nearshore development company that possesses prior experience in the relevant field as your project.
3. Match Your Methodology
Working with a nearshore software development company entails a distinctive approach compared to working with an offshore or onshore company. It is essential to identify a suitable development methodology that aligns with your company's needs. Through careful planning and the guidance of a project manager, you can navigate the process of hiring a nearshore software development company and determine the most appropriate methodology that will yield favorable outcomes for your project.
4. Don't Forget Project Management
With nearshore software development, you have the choice of using your onsite project manager or entrusting project management to the nearshore development company. Because nearshore software developers work in a similar time zone to your company, on-site project management is more convenient. However, if you do not have a project manager available onsite, you also have the option of selecting a project manager from the nearshore company to collaborate with your team. This allows you to leverage their expertise and seamlessly integrate them into your project dynamics.
5. Establish Good Communication
Effective communication plays a vital role in any outsourced software development solution, and your nearshore development company is no exception. It is crucial to establish an open line of communication with your nearshore software development company to stay on track throughout the project.
Keep these five tips in mind when hiring a nearshore development company for your software development.
Ready To Hire Nearshore Software Developers From Argentina? Let's talk!
Finding great talent is hard. Finding great talent that works in an Agile manner and can deliver the outcome you desire for your software development project is even harder. NextIdeaTech offers modern businesses a Latin American talent pool with proprietary Agile Engineering capabilities.
If you're looking to establish a nearshore software development team, then you should consider Argentina. With their highly educated IT workforce, great working culture, friendly personalities, and a similar time zone to the United States and Canada, the potential is there, ready to be unlocked. It is a perfect match for North American companies wishing to gain access to a broader and diverse talent pool of software developers.
At Next Idea Tech, we work with a talented network of remote software developers, project managers, QA engineers, and UI/UX designers, and all of them have carefully been vetted according to each project's needs. Furthermore, we take the weight of the remuneration logistics off your shoulders. It can be complicated to pay Argentine developers from the United States, that's why we take care of that process for you.
Contact us today to learn more about how we can help you get the most out of your software development team and how nearshore can benefit your business!